College of Agriculture at the University of Diyala, a festival celebrating the Fourth of bees, on the occasion of the World Day of bees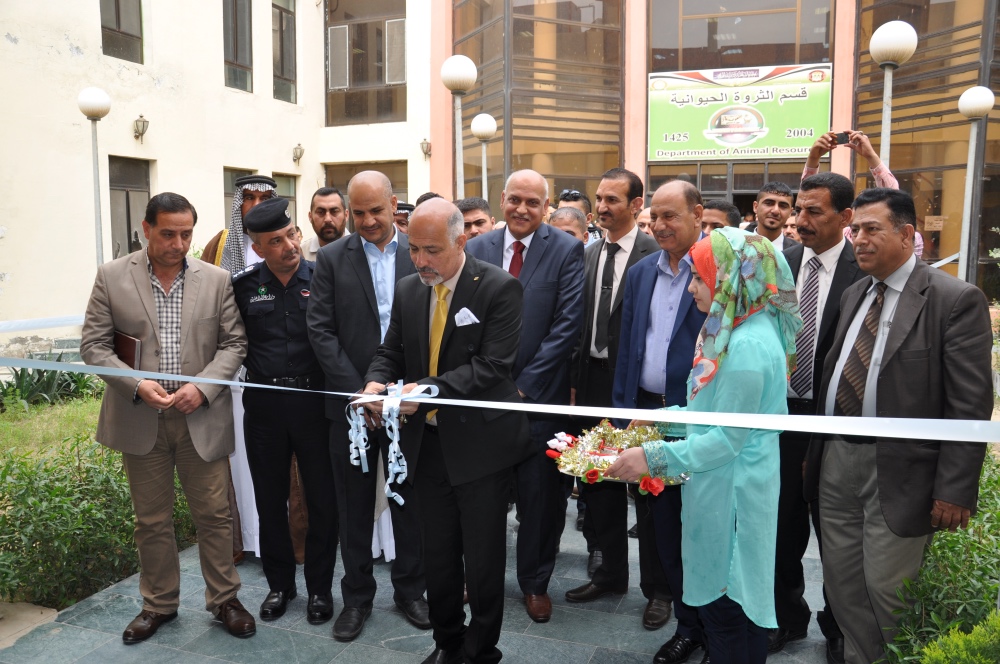 Under the patronage of Prof. Dr. Abbas Fadel Dulaimi, President of Diyala University Dulaimi, President of the University of Diyala and under the supervision of Professor Dr. Nader Falih Ali Dean of the Faculty of Agriculture and in cooperation with the Central Association of Iraqi scavengers in Diyala province. The Faculty of Agriculture held the Fourth Bee Festival on the occasion of World Bee Day, on Thursday, March 24, 2016, at the Hall of Martyr Abdelkader Ahmed Akab. Where attended the festival a group of deans of the faculties of the university, its teaching staff, and a large group of beekeepers in Iraq.The festival began with recitation of verses from the Holy Quran followed by the national anthem,After that, the President of the University delivered a speech in which he spoke about the role of the Faculty of Agriculture and its continuous contributions to external institutions, which leads to the opening of the university to the rest of the state institutions in the province especially, and in Iraq in general. At the end of his speech, he wished the festival and the employees with all success and conciliation.Then the Dean of the College delivered a speech welcoming the attendees, and the President of the Central Association of the beekeepers delivered a speech in which he thanked the President of the University for his continued support to the Society. In addition, A lecture was given by the founder of the Baghdad Rural Society, Mr. Qassim Al-Maaidi, a scientific lecture entitled "Obstacles to the work of the Iraqi province".
At the end of the festival, the Dean of the College distributed certificates of appreciation to the participating societies. Then the president of the university opened an exhibition of honey prepared by the participating societies in the festival, where they presented their products of honey with its varieties.